Special Initiative: Protections for Youth in Custody
Sexual assault in prison is devastating for all victims, but children are particularly susceptible and vulnerable to sexual abuse in confinement. The Prison Rape Elimination Act (PREA) provides unprecedented and critical protections for youth in custody, and the accompanying national standards represent an important advocacy tool for juvenile defenders.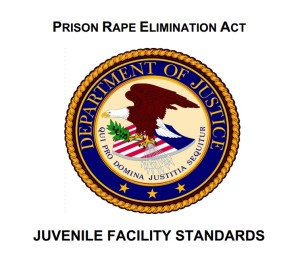 In order to protect youth in custody and enhance the implementation of PREA, work related to PREA and juvenile defenders is critically needed. While many juvenile defenders know of PREA's existence, they do not have a thorough understanding of the Act, the accompanying standards, or how both can be used to enhance protections for youth in custody.
As part of the work of the Special Initiative, NJDC looks forward to collaborating with OJJDP and other colleagues to seize the opportunity to use PREA as a means to extend greater protections to youth in custody. NJDC will work to engage the juvenile defender community to gather more specific information about defenders' knowledge base as it relates to PREA; how (if at all) they are using PREA; and whether youth and families know of PREA protections.
Please stay posted for specific recommendations generated by experts and stakeholders across the country to formulate innovative ideas and strategies for juvenile defenders to use PREA  in their advocacy on behalf of youth.