Megan Annitto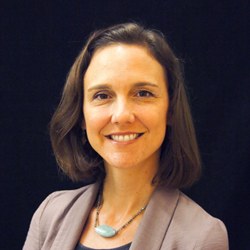 Assistant Professor
Charlotte School of Law

201 S. College St., Ste. 400
Charlotte, NC 28244
704.971.8500
mannitto@charlottelaw.edu
Professor Annitto's expertise is in the areas of criminal procedure and juvenile justice. Her research focuses on the role of age in the criminal justice system, such as the effects of youth on legal questions of consent, waiver of rights, sentencing, and rehabilitation. She has written about the dramatic absence of access to appeals for juveniles charged with crimes and its effect on access to justice and the development of the law. Her most recent article, Graham's Gatekeeper and Beyond, discusses parole release decision making and second look sentencing provisions in the wake of Graham and Miller. She has also written about the prosecution of minors for prostitution, advocating for a more legally coherent and rational approach by courts and legislatures. Her articles have been published in law journals at Yale, University of Miami, Brooklyn Law School, and New York University.
As a public defender for juveniles at the Legal Aid Society of New York, Professor Annitto represented numerous youth, specializing in issues common for young females in the juvenile justice system. Later, as a legislative attorney, she continued to focus on improving conditions and services for vulnerable youth in New York. Before joining Charlotte School of Law, Professor Annitto was the Director of the Center for Law and Public Service at the West Virginia University College of Law. She previously served as a law clerk to Judge Anne E. Thompson, United States District Court in the District of New Jersey. Following her clerkship, she worked at the National Center on Addiction and Substance Abuse at Columbia University. Professor Annitto received her law degree and a Master of Social Work from the Catholic University of America where she graduated magna cum laude. She received a B.A. from Boston College.
Professor Annitto remains active in juvenile justice issues and was appointed by the Chief Justice of the West Virginia Supreme Court to serve on a state commission to review conditions of confinement and rehabilitation. She is a Policy Advisor to the Polaris Project in Washington, D.C. and serves on the board of the Council for Children's Rights and the Southern Defender Law Center. She joined the Southern Juvenile Defender Center advisory committee in 2015.