Search & Seizure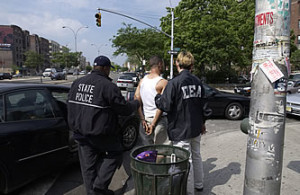 The Fourth Amendment to the U.S. Constitution, prohibiting "unreasonable searches and seizures," is the subject of an extensive jurisprudence. Search and seizure issues raised under the Fourth Amendment are numerous, complicated, and have resulted in case law that vary greatly from state to state. In light of recent U.S. Supreme Court cases, juvenile defenders are increasingly arguing a reasonable child standard be applied to inquiries related to consent and whether a child believes he or she is free to leave.
A generalized approach that juvenile defenders preparing for a specific Fourth Amendment consideration should take includes asking themselves the following questions: (1) What are you trying to suppress? (2) Does your client have standing to challenge the intrusion or seizure? (3) What level of intrusion or seizure was there? When did it occur? (4) Was the seizure justified? (Will depend on the level of seizure) (5) Was the scope of the search justified? (6) Which fruits are the result of the illegality (or the unlawful seizure)?
Additionally, as delinquency courts across the country handle an increasing number of school referral cases each year, juvenile defenders must defend clients who have been searched or interrogated on campus. Defending Clients Who Have Been Searched and Interrogated at School (2009) is a guide that provides a general overview of the law governing school searches and interrogations and practice tips for keeping out evidence obtained in violation of clients's rights.
For more on search & seizure… Search Our Database