Upcoming & Recent
Missoula Summit 2019
June 6–7, 2019
Attendees: Please fill out the evaluation.
Links to NJDC State Profiles
continued …
The second forum, Western Region Juvenile Justice Reform Summit, was a conference for Chief Justices and staff from eight western states to learn about innovations developed by the MacArthur Foundation's Models for Change Initiative and to develop a work plan to incorporate some innovations into their Juvenile Court systems.
Click here to read the full post from the newsletter: Just Juvenile
∎ Download presentation materials from the June 13–14 WJDC Leadership Summit in Las Vegas, Nevada.
∎ The Western States Juvenile Justice Reform Summit was held in Seattle, Washington on May 21–22, 2014. There were nine reform initiatives presented at the Summit Workshops:
Diversion Alternatives for Status Offenders
Juvenile Defense Standards
Problem-solving Courts
Collaboration with Juvenile Justice Stakeholders and the Community
Use of Judicial Discretion
Resources to Assist states in Reform Efforts
Use of data to address Racial and Ethnic Disparity (DMC)
Managing Dual Status (dependent & Delinquent) Youth
Communicating with Youth (Colloquies)
Click here to view the reform goals each western state team identified as their priorities.
What's New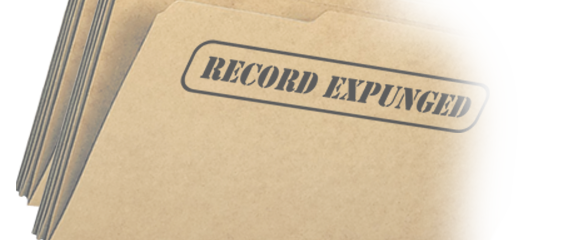 ∎ Juvenile Record Expungement: Wyoming helps break barriers that keep youth from moving forward
Wyoming passes and signs into law WY HB0044 which streamlines the expungement of juvenile court records — youth will no longer have to petition the courts to have their records expunged as prosecuting attorneys will now have the authority to clear records on behalf of youth in good standing. 
What we know is that juvenile records can hurt young people's chances of securing an education, housing, and employment — the aim is to help give young people a fresh start.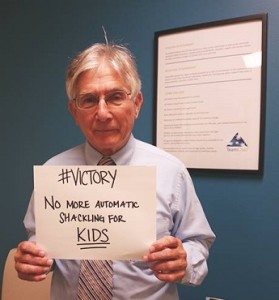 ∎ Washington State eliminated the automatic shackling for youth:
 Click here to read the rule, JuCR1.6, the supporting material, and the comment letters received by the Washington State Supreme Court.
∎ It Could Be a New Era in Juvenile Justice
And We Need to Take Advantage of It
There were two presentations of note in Washington last month addressing juvenile justice reform. They should spark some reform in the way juvenile courts view youth and in the way defenders advocate for their clients. Both conferences were informational sessions for our Supreme Court. The first was a Juvenile Justice Symposium sponsored by the Minority and Justice Commission held on Tuesday (5/20) at the Supreme Court and attended by all the justices. The agenda included a review of adolescent brain research; the applications of this research to sentencing of juveniles; The Symposium is available for viewing on TVW and you may want to pay special attention to the excellent presentation by Marsha Levick explaining that age matters in issues other than just sentencing of juveniles (e.g. Miranda, felony murder, sex offenses and sex offender registration, auto decline). Marsha's talk starts at the 55th minute of the video and is by far the best segment.