Comparative & Multi-Jurisdiction Data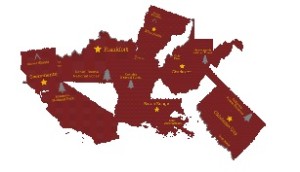 Here you will find a compilation of our most recent cross-jurisdictional research on the pressing issues facing juvenile defense attorneys across the country.
Juvenile Restitution (March 2015)
In many juvenile courts, youth may be ordered to pay restitution – i.e. money to compensate victims for the expenses they incurred due to the child's delinquent act – as part of the child's disposition. Each jurisdiction has its own statutes, rules, and case law governing how, to what extent, when, and under what conditions this restitution must be paid.  NJDC and the University of Michigan Juvenile Justice Clinic have developed a chart outlining the statutes governing restitution throughout the United States.
Right to Jury Trial Chart (July 2014)
This chart provides whether juveniles have a right to a trial by jury in all fifty states, the District of Columbia, American Samoa, Guam, the Northern Mariana Islands, and Puerto Rico. Where the right exists, it sets forth the special circumstances, if any, in which the right can be exercised.
The Use of Juvenile Statements Made in Uncounseled Interviews, Assessments, and Evaluations: A Survey of National Practices (May 2014)
When youth come into contact with the court system, they find themselves in a wide array of situations where they are asked, coerced, or even required to make statements without having access to a lawyer. This occurs—beyond the police interrogation context—despite the fact that children have the same Fifth Amendment right against self-incrimination as adults. In order to address this imbalance between a youth's right to remain silent and a court order to comply with treatment or evaluations that require candor, states have developed varying solutions that range from little to no protection in many states to more comprehensive, sensible protections in others. This survey of state statutes outlines the variety of approaches seen nationwide.
Training Requirements for Juvenile Defenders – Multi-Jurisdiction Survey (October 2015)
This chart depicts the states and U.S. territories that have statutorily established training requirements for juvenile defense attorneys. Ensuring appropriate training is key to the development of a cadre of quality juvenile defenders. This chart also analyzes the states that authorize public defense commissions to institute training and/or practice standards, including whether standards are mandatory.
Minimum Age of Delinquency Adjudication – Multi-Jurisdiction Survey (Updated January 2020)
This page sets out the ages different states have delineated via statute and case law at which a child may be brought into juvenile court on a delinquency offense.
Juvenile Justice Purpose Clauses – Multi-Jurisdiction Survey (January 2014)
This word document summarizes and analyzes the various ways in which states have justified the implementation of their juvenile courts. Some states emphasize rehabilitation, others take a more punitive approach. Most emphasize "Balanced and Restorative Justice," a principle that emphasizes a combination of accountability, public safety, and the development of competencies. Knowledge of your state's purpose clause may help with advocacy in juvenile court.