Listservs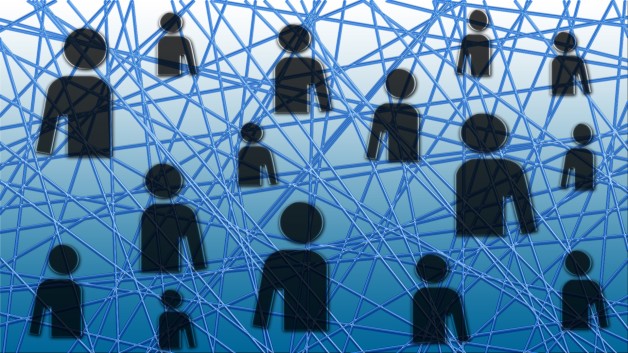 The National Juvenile Defender Center has created and continues to expand a network of juvenile defenders. We administer a number of email listservs to distribute information and encourage dialogue among attorneys who represent youth. To join our listservs, please fill out the form below,  indicating in the message box which of the following lists you would like to join, along with a brief description of your professional role and organization or office.
JuvGeneral—This list is for anyone with an interest in juvenile justice issues, including defenders, prosecutors, judges, probation officers, academics, parents, students, and others. Members will receive periodic announcements of major news in the field of juvenile justice.
JuvDefend—This list is designed solely for juvenile defenders. Members will receive emails relating news of interest to those in the defense field, such as updates on cases or state reforms.
JuvDiscuss—This defense-attorney only list provides a forum for juvenile defenders to discuss issues that arise in their daily practice or that have broader policy implications. Members can post questions or seek feedback from other juvenile defenders on challenges in or approaches to their defense practice or reform efforts.
State Listservs—Leadership within the indigent defense systems in certain states have elected to establish their own discussion forums to cater to state-specific issues, practices, and resources. These state listservs include:

GAjuvDefenders: A discussion list for juvenile defenders in Georgia
Lajuveniledefenders: A discussion list for juvenile defenders in Louisiana
Michiganjuvdefenders: A discussion list for juvenile defenders Michigan
MOJuvDefenders: A discussion list for juvenile defenders in Missouri
MTJuvDefenders: A discussion list for juvenile defenders in Montana
NEjuvdefender: A discussion list for juvenile defenders in Nebraska
NVjuvdefenders: A discussion list for juvenile defenders Nevada
Ohio: A discussion list for juvenile defenders in Ohio
TNJuvDefenders: A discussion list for juvenile defenders in Tennessee
UTJuvDefenders: A discussion list for juvenile defedners in Utah
VAJuvDiscuss: A discussion list for juvenile defenders in Virginia

Regional Defender Center Listservs—Each region of the country has its own listserv to cater to a smaller, geographically connected audience. The regions (please see our Regional Centers page for more information) are:

Central
Arkansas, Indiana, Kansas, Kentucky, Missouri, Ohio, and Tennessee
Mid-Atlantic
District of Columbia, Maryland, Puerto Rico, Virginia, and West Virginia
Midwest
Illinois, Iowa, Michigan, Minnesota, Nebraska, North Dakota, South Dakota, and Wisconsin
New England
Connecticut, Maine, Massachusetts, New Hampshire, Rhode Island, and Vermont
Northeast
Delaware, New Jersey, New York, and Pennsylvania
Southern
Alabama, Florida, Georgia, Louisiana, Mississippi, North Carolina, and South Carolina
Southwest
Arizona, Colorado, New Mexico, Oklahoma, Texas, and Utah
Pacific
California
Western
Alaska, Hawaii, Idaho, Montana, Nevada, Oregon, Washington, and Wyoming

Trainer Listserv—JTIPcertified: A discussion list exclusively for Certified JTIP Trainers to share information on the JTIP curriculum, training materials, and logistical issues relevant to JTIP training.
PostDispo Listserv—A discussion lists focusing on juvenile post-disposition advocacy – which includes probation/parole/supervision, confinement/placement, reentry record clearance (sealing/expungement), and de-registration advocacy.
If you are a defender interested in receiving fact sheets, training guides, and other informational material by mail, or if you have any other questions about arranging training sessions in your area, requesting technical assistance, or the work of NJDC, please contact us.