New Hampshire Assessment
Released on August 19, 2020, the New Hampshire Assessment is based on interviews, court observations, and research conducted by a team of experts who analyzed New Hampshire's juvenile defense systems and delinquency courts over the course of a year.
The assessment found that an absence of dedicated juvenile defense practitioners in New Hampshire leads to many youth waiving their rights and facing long-term consequences. Nearly every aspect of the defense system is set up to devalue juvenile delinquency cases, often leading to youth receiving constitutionally deficient counsel.
Some of the key findings of the assessment include: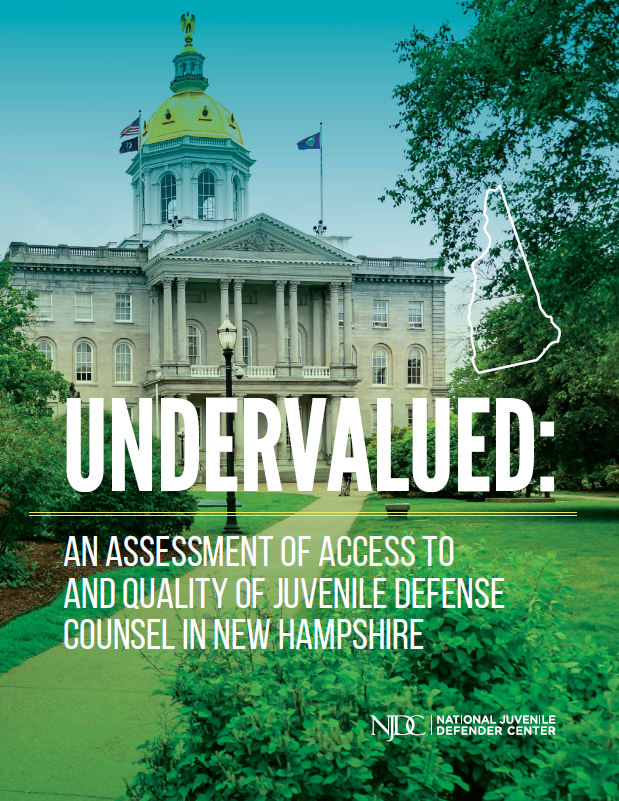 The New Hampshire public defense system devalues delinquency cases, treats juvenile court as a training ground for defenders, and does not support defenders specializing in juvenile defense practice, preventing defenders from providing youth with the representation they need and the Constitution demands.
New Hampshire's appointment system does not provide counsel to youth early enough in the process; as a result, youth may appear at their initial court hearing without counsel and enter pleas without ever consulting with an attorney.
New Hampshire has greatly reduced the number of youth held in detention pretrial, but defender advocacy at detention hearings, particularly concerning probable cause, is lacking.
Among other recommendations, the report encourages New Hampshire to:
Implement a strong, well-resourced, specialized system of juvenile defense.
Establish and support juvenile defense leadership and require specialization in juvenile defense.
Establish state standards for juvenile defense attorney qualifications and performance.
Automatically appoint counsel for all youth prior to their first court appearance and ensure youth are represented throughout their involvement in the juvenile legal system.
Read the press release.
Fees and Costs in New Hampshire's Juvenile Court System
The assessment provides ample evidence for why leaders in the state recently passed legislation to eliminate many of the burdensome juvenile court costs and fees assessed against New Hampshire's youth and families. Senate Bill 1162, signed by Governor Sununu, is a strong first step toward undoing the labyrinth of juvenile court costs, but is not retroactive and does not eliminate all costs youth are charged for accessing their constitutional right to counsel.

Collateral Consequences for Youth in New Hampshire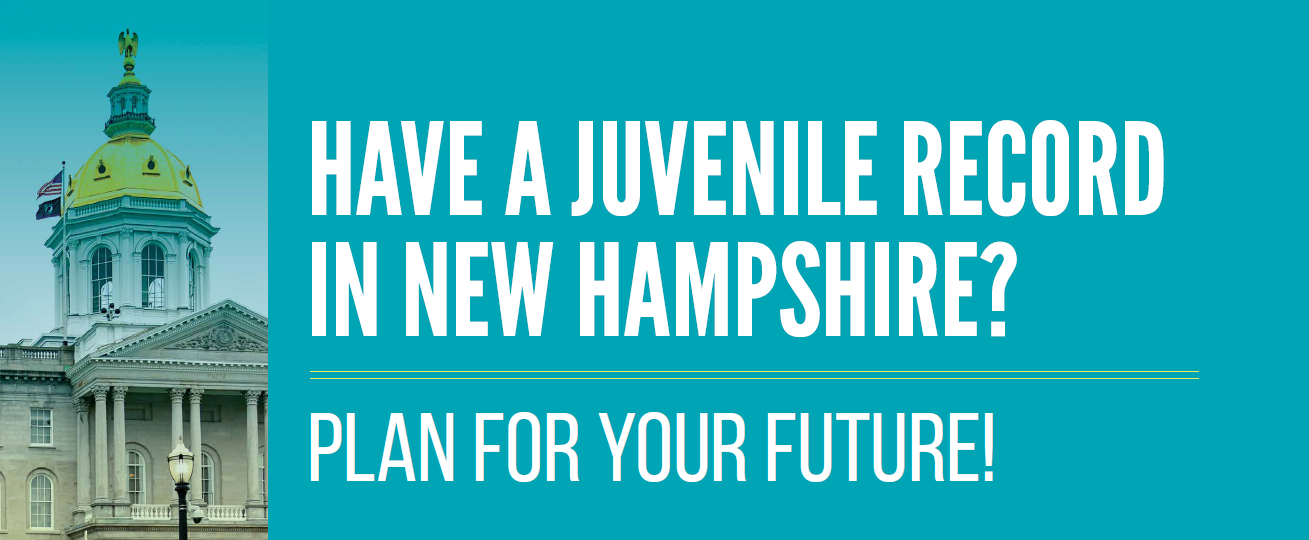 This summary provides information about what obstacles may lie ahead and how to prepare youth as they move forward with life after being involved in the juvenile court system.
Appendices
Appendix A: Judicial Branch Forms
Appendix B: Financial Forms & Information
Appendix C: Other Related Materials