NJDC Newsletter February 2020
---
National News and Resources
Racial Justice Toolkit
Have you signed up for the members-only resources on the Racial Justice Toolkit yet? Last year, in partnership with Georgetown Law's Juvenile Justice Initiative, we launched Racial Justice for Youth: A Toolkit for Defenders. The Toolkit empowers juvenile defenders with training, resources, and information to fight the over-policing, over-criminalization, and school exclusion of youth of color.
Our members-only resources include racial justice-focused motions and pleadings on 14 different subjects, as well as client interviewing for racially conscious lawyers, implicit racial bias worksheets, and more. Sign up here!
Already signed up and have resources you would like to share? Or are there resources you would like to see added to the Toolkit? Email us at inquiries@defendracialjustice.org.
NJDC & Georgetown Law Juvenile Justice Initiative Launch Ambassadors for Racial Justice
The Ambassadors for Racial Justice is a pilot program, sponsored by the Georgetown Law Juvenile Justice Initiative and NJDC, for defenders who are committed to challenging racial injustice in the juvenile legal system. The program is intended to inspire enthusiastic, dedicated front-line juvenile defenders to assume leadership roles in developing strategies to combat racial inequities in their respective jurisdictions and courthouses, and throughout the country.
The first cohort of ten Ambassadors met at an Orientation and Leadership Retreat over Martin Luther King, Jr. weekend. During the course of the year-long program, Ambassadors will participate in monthly webinars on subjects including culturally competent alternatives to detention and convening a multi-stakeholder team for racial justice reform. Ambassadors are also completing a capstone project to advance racial justice in their local jurisdictions. Among the issues Ambassadors plan to address with their capstone projects are pretextual street and traffic stops, direct file to adult court, encouraging law students of color to become juvenile defenders, and trauma-informed diversion.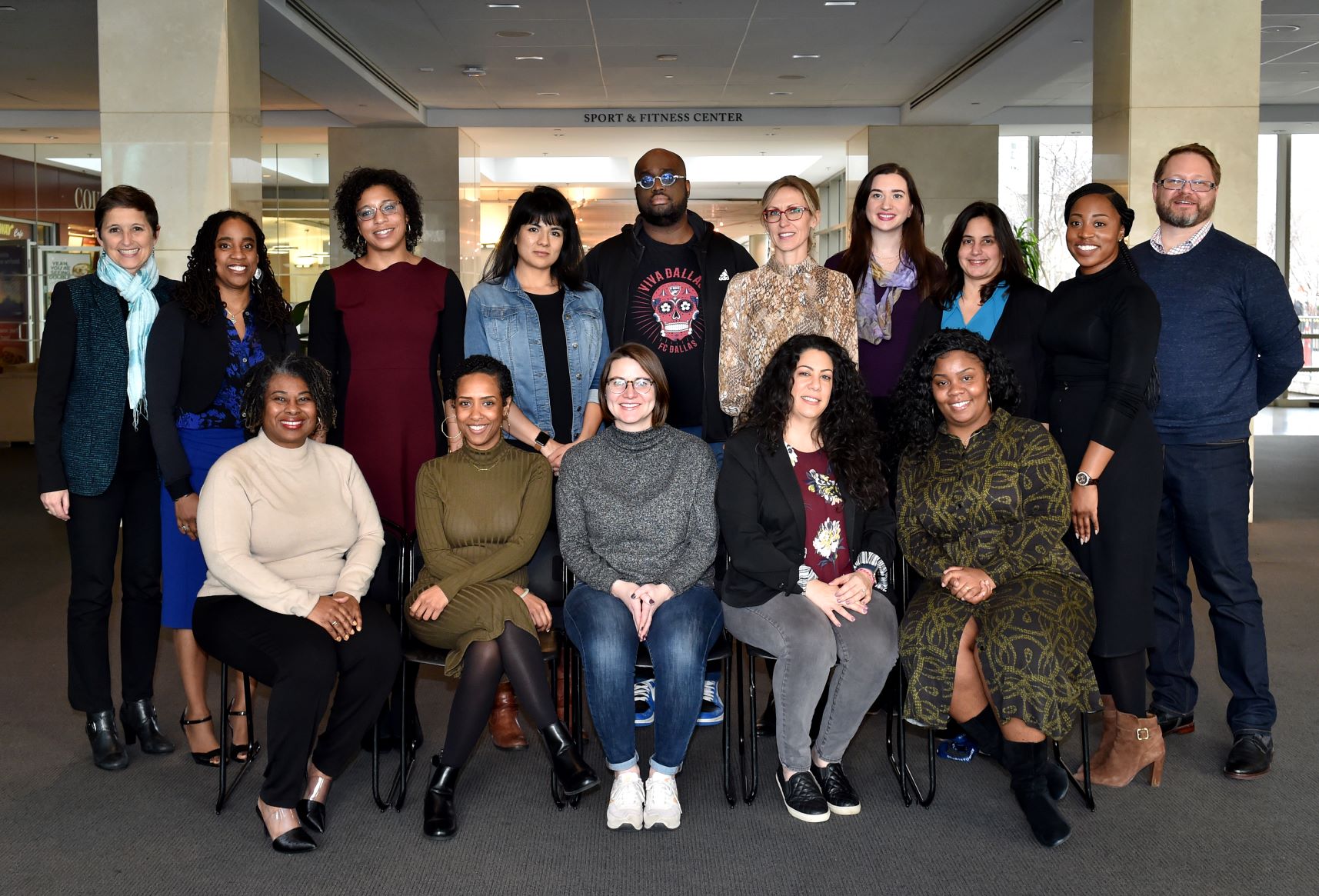 The 2020 class of Ambassadors for Racial Justice, pictured with NJDC and Georgetown's JJI staff:
Seated (L-R): Kelley R. Jones (NV), Kristen Rome (LA), Jessica Gingold (IL), Ana Maria Tent (NJ), Nichollette Hoard (MI)
Standing (L-R): Mary Ann Scali (NJDC), Kris Henning (GJJI), Erin Morgan (CA), Alma C. Roberson (NM), Jonathan Nomamiukor (WA), Aleksandra Chauhan (SC), Rebba Omer (GJJI), Mona Igram (MA), Jummy Obayanju (GJJI), Tim Curry (NJDC)
NJDC Releases Report & Toolkit to Improve Contract Counsel Systems
NJDC recently released a new resource, Broken Contracts: Reimagining High-Quality Representation of Youth in Contract and Appointed Counsel Systems.
Though juvenile courts process more than 850,000 juvenile delinquency cases every year, no comprehensive data exists regarding how many young peopl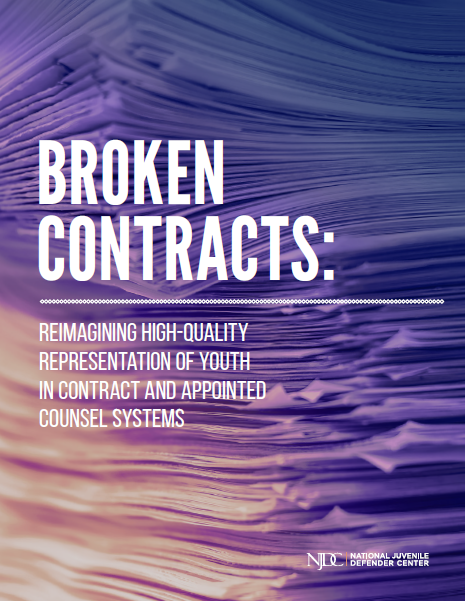 e are represented by public defenders or contract, appointed, or assigned counsel. While talented lawyers practice in each type of defense system, the resources and quality of representation can vary greatly. Improving juvenile defense contract counsel systems will help ensure that all defenders have the support, training, and resources they need and that young people's voices are heard and rights are protected in the legal system.
The report defines the different types of contract defense systems, discusses the differences between public defender systems and other systems, and identifies key components of effective appointed counsel and contract systems, including Independence and Oversight of Defense Counsel, Standardization of Professional Obligations, Qualifications of Counsel, Just Compensation and Funding, and Data Collection and Analysis.
The toolkit provides questions for contract counsel systems to consider when engaging juvenile defenders, a memorandum on the difference between independent contractors and employees for purposes of juvenile defense contract counsel, a discussion of how to conduct quality reviews of contract counsel, a list of core competencies for contract counsel representing youth, a training checklist, a sample request for qualifications (RFQ), a sample contract, a checklist of data contract counsel systems should collect, and a chart of state appointed counsel rates for juvenile delinquency representation.
Access to counsel is more than simply placing a lawyer in the room. The quality of representation children receive should not depend upon the county they live in.
For assistance utilizing these tools or implementing reform to your contract systems, please contact NJDC at inquiries@njdc.info or 202-452-0010.
New Collateral Consequences Resources Available
As part of our ong
oing work to ensure young people and their families understand and overcome the long-term consequences that may follow juvenile court involvement, NJDC recently released two new state-specific booklets on collateral consequences, for Indiana and New Mexico. These booklets, written in youth- and family-friendly language, outline the barriers young people may face when they attempt to join the military, pursue higher education, obtain housing, or secure employment after they have been involved in the juvenile court system. The booklets also provide information about sealing or expunging juvenile court records and connect youth to organizations in their state that may be able to help them overcome these barriers.
The Indiana and New Mexico booklets are the 11th and 12th state-specific collateral consequences booklets NJDC has produced. For copies of the new Indiana or New Mexico collateral consequences booklets or any of our previously released booklets, please email Eva Chaves at echaves@njdc.info.
NJDC also recently released CAUTION: Collateral Consequences: Obstructing the Pathway to Young People's Success, a one-pager highlighting how the collateral consequences of juvenile court involvement interfere with the very things young people need to be successful after court involvement.
---
News from the States
Washington Appellate Court Orders Hearing on Racial Disparities in Transfer Cases
On February 18, 2020, the State of Washington Court of Appeals issued its decision in Washington v. Cristian Alexander Quijas, ordering the lower court to hear Cristian's claim that his transfer to adult court (known as a discretionary decline) was impacted by racial prejudice.
After finding that Cristian's transfer was supported by the juvenile court's consideration of the eight Kent factors, the court states: "The next issue is whether the juvenile court was required to rule on Quijas's claim that the declination process was tainted by racial prejudice. It was."
In its analysis, the court writes: "Our Supreme Court has made clear that trial courts must be vigilant in addressing the threat of explicit or implicit racial bias that affects a defendant's right to a fair trial. We hold that equal vigilance is required when racial bias is alleged to undermine a criminal defendant's constitutional rights at any stage of the proceeding. When confronted by such a claim, supported by some evidence in the record, the trial court must rule. It cannot ignore the evidence or the claim. And we cannot affirm the result of a proceeding in which such a necessary ruling is absent."
The court concludes: "The juvenile court did not rule on Quijas's claim of racial bias. This renders the declination decision defective." Because Cristian is now over 18, the appellate court remanded his case to the superior court below to hear his claim of racial prejudice in Washington's decline process.
A huge congratulations to the defenders who pursued this appeal for Cristian!
Milwaukee Moves Away from Indiscriminate Shackling of Youth
Defenders in Wisconsin who have long been working to reform their state's indiscriminate shackling of youth in juvenile court received a boost in January, when the Milwaukee County Circuit Court Children's Division issued a new policy on the use of restraints in the courtroom.
The new policy requires that all youth "in secure detention appear in court free from all restraints except when there are specific documented reasons to justify restraints." The policy specifies that "restraints may only be used when ordered by the court to maintain order, decorum, and safety in the courtroom," and that the "least restrictive means available will be utilized to ensure courtroom safety."
This new policy from the largest county in the state will hopefully provide momentum to efforts to ban indiscriminate shackling across Wisconsin. Congratulations to the advocates behind this important policy change!
For assistance reforming your jurisdiction's shackling practices, please see NJDC's Campaign Against Indiscriminate Shackling or contact us at inquiries@njdc.info or 202-452-0010.
New Jersey Adopts Juvenile Court Reform Measure
New Jersey's governor recently signed into law legislation that eliminates mandatory fines and fees in juvenile court, reduces the length of time youth can be incarcerated, provides legal counsel to youth on parole, and diversifies the parole board. Laura Cohen, who heads the Criminal and Youth Justice Clinic at Rutgers Law in Newark, called the new law "transformational for young people."
In addition to eliminating mandatory fines and fees, the bill reforms the parole process "to ensure that children remain in custody for the shortest amount of time necessary … and are not re-incarcerated as a result of technical violations of parole." The bill also adds members of the Juvenile Justice Commission to the panel that determines when youth can be released.
Congratulations to Laura and her clinic team, and to all the other advocates who worked to make these reforms a reality, including Lowenstein Sandler, the ACLU of New Jersey, Advocates for Children of New Jersey, and the Juvenile Law Center!
---
Welcome to NAB!
NJDC is delighted to welcome three new Regional Directors to our National Advisory Board!
Jennifer Fraser, from the Clark County (NV) Public Defender's Juvenile Division, is the newest Co-Director of the Western Juvenile Defender Center.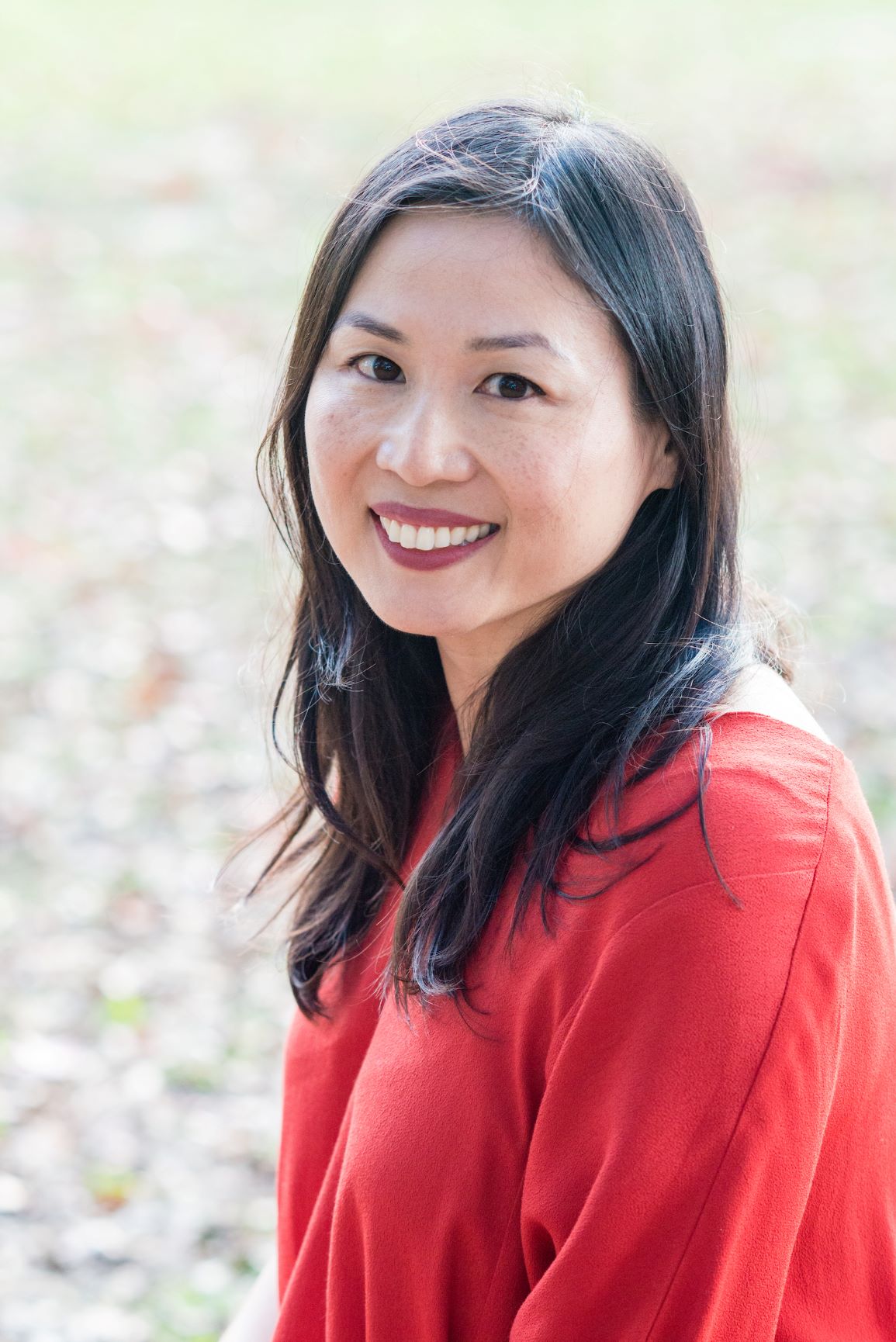 Ji Seon Song, from Stanford Law School, is the newest Director of the Pacific Juvenile Defender Center.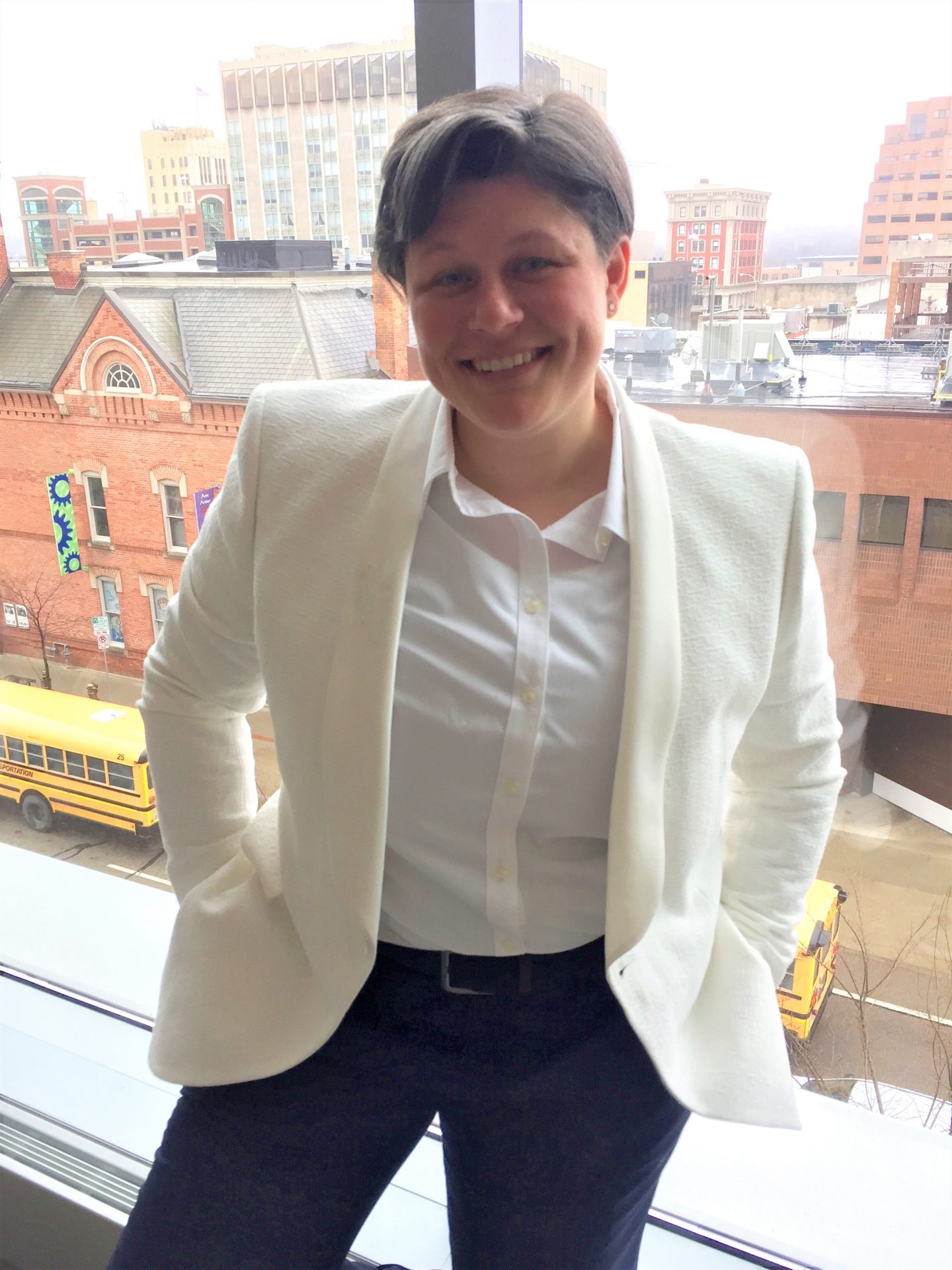 Kristen Staley, from the Michigan Indigent Defense Commission, is the newest Co-Director of the Midwest Juvenile Defender Center.
Welcome to Jennifer, Ji Seon, and Kristen, and thank you for your dedication to promoting justice for all youth by ensuring excellence in juvenile defense!
Meet NJDC's Spring Law Clerk!
NJDC has been fortunate to have the help of Alexis Mayer, who is working with us as a law clerk during her spring semester. Alexis, originally from Fairfax, Virginia, is in her second year at George Washington University Law School.
Why did you want to clerk at NJDC? I wanted to clerk at NJDC because I want to become a juvenile defender, and clerking at NJDC would provide me the opportunity to learn from experts in the field about how to effectively defend young people. From my experiences clerking at NJDC, I have learned even more than I could have expected, and I am excited to continue using all of the skills that I learned at NJDC throughout my career.
What have you been working on? Since working at NJDC, I drafted memoranda in support of New York bills that would require counsel during juvenile interrogations and that would provide protections for people with DNA in New York databases. Additionally, I created a resource that compared the rights to post-disposition representation in all states, and I am currently working on a similar resource that compares the right to a jury trial among the states. I am also working on an annotated bibliography that provides resources on racial justice for youth. I also had the opportunity to draft a letter to a prisoner.
What do you hope to do after you graduate? After graduation, I hope to become a public defender that represents young people.
What's up next for you? This summer I am interning for the Maryland Office of the Public Defender, Juvenile Division in Baltimore County.
Thank you, Alexis, for joining the NJDC team this semester and for your dedication to defending young people!
---
Wear Your Commitment to Defending Children!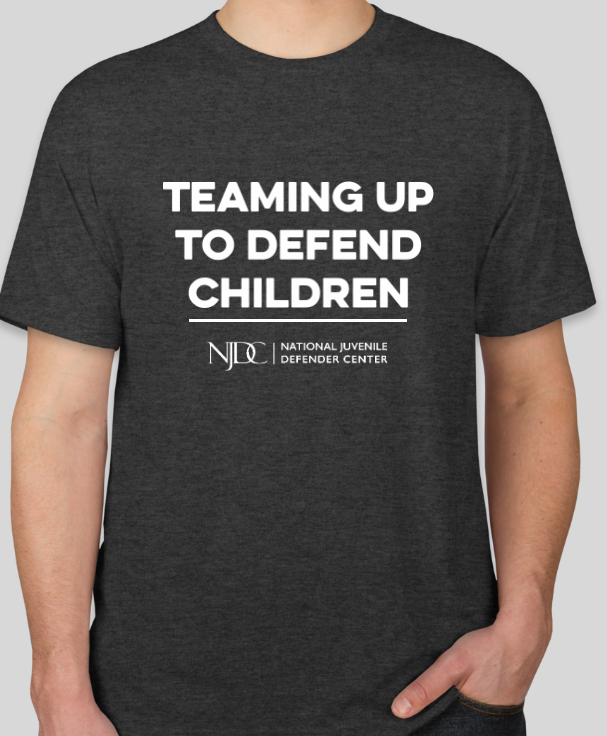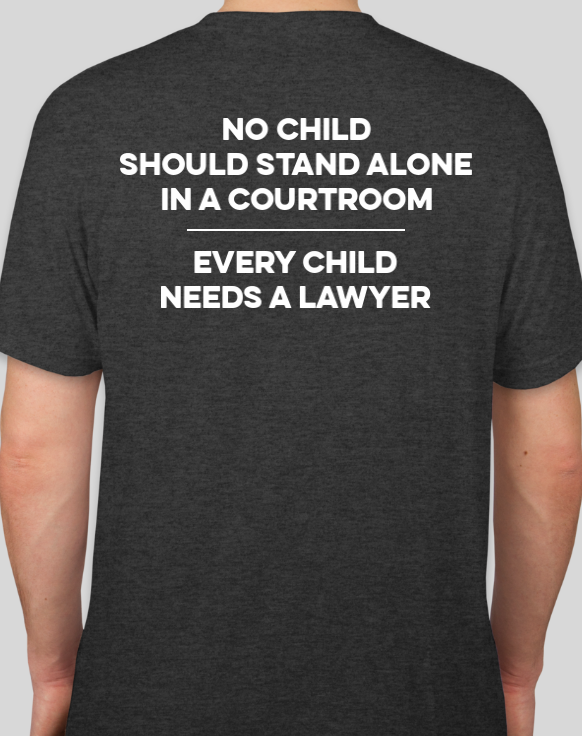 For a donation of $20 or more, we'll send you an NJDC t-shirt! Simply make your donation
here
, then forward your donation receipt to Eva Chaves (echaves@njdc.info) with your shirt size and address.
Thank you for all you to do defend children!