West Virginia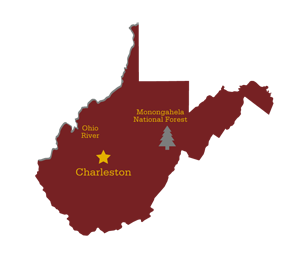 West Virginia has a unified court system, uniting all state courts, except municipal courts, into a single system supervised and administered by the Supreme Court of Appeals of West Virginia. The judiciary is organized into three levels: the Supreme Court of Appeals, circuit courts, and magistrate courts. In addition, a number of circuits have separate family courts.
Juvenile matters are generally brought in Circuit Court, WVA Code §49-5-2, although magistrate courts have concurrent juvenile jurisdiction with the Circuit Court for a violations traffic laws, certain laws regarding alcohol (§60-6-9), tobacco (§16-9-3,4), non-intoxicating beer (§11-16-19), and natural resources (Chapter 20). Juveniles are liable for punishment for violations of these laws in the same manner as adults except that magistrate courts have no jurisdiction to impose a sentence of incarceration for the violation of these laws.
The Public Defender Services funds all indigent defense for the State of West Virginia.  Representation is provided by two methods: private attorneys on a court-appointed basis and full-time public defenders.
Public Defenders are employed by Public Defender Corporations, non-profit corporations, each with a board of directors. Each Public Defender Corporation contracts with Public Defender Services annually to handle indigent cases in designated circuits.
The Division of Probation monitors juveniles on probation or supervised release and is responsible for supervising drug court participants. Probation officers work in schools through the School Based Probation Officer program.
Division of Juvenile Services  (49-5E-1) includes the office of juvenile detention and the office of juvenile corrections.