Mental Health Issues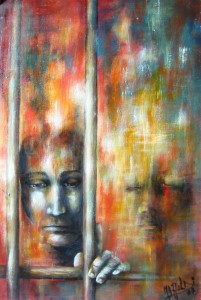 Mental health issues of children, as they relate to the role of a juvenile defender, overlap considerably with the areas of Child & Adolescent Development, Competence, and Educational Issues.
Disabilities or mental health disorders can impede a youth's development, negatively influence decision-making capacities, and contribute substantially to behavioral problems. As juvenile defenders receive new cases and consider strategy, they should be aware of how a disability or mental illness can impact a client's behavior and decision-making capacities.
Disabilities and disorders may help explain the use of poor judgment that leads to the commission of illegal activity, and thus plays an important mitigating role. Additionally, disabilities and disorders may impact a youth's ability to make important legal decisions, such as waiver of Miranda and other important rights, as well as influence their competence to stand trial. The following are some common disabilities and disorders affecting normative adolescent development that attorneys should be aware of:
Learning Disabilities
Severe Emotional Disturbance (SED)
Cognitive and Developmental Disabilities
Mental Health Disorders
Substance Abuse
Trauma and Victimization
For an update on the new diagnosis and other important consideration featured in the DSM-5, see our DSM-5 Brief.
For more on mental health issues… Search Our Database