Family and Third Party Engagement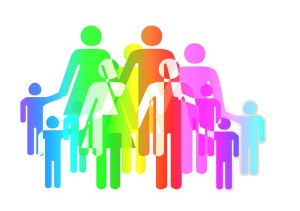 It is important for juvenile defenders to interact effectively with their clients's family members and other key players in a delinquency proceeding. To further a juvenile client's stated interests and strategic goals in each case, juvenile defenders must be aware of the strengths and needs of not just their clients, but also of their clients's families, communities, and other social structures. While fully engaging the parents or guardians of young clients may present unique challenges to a defender's duties of confidentiality and loyalty, family engagement is a critical component of zealous advocacy that can be achieved without compromising a defender's ethical and professional obligations.
As the commentary of the National Juvenile Defense Standards on Standard 2.5 Parents and Other Interested Third Parties acknowledges, "while it is a legal fact that counsel must represent solely the wishes of the client, it is a legal fiction that the client is acting in a vacuum." Counsel must make every effort to amicably engage a client's parents or family, while also recognizing the conflicts of interest this may present, and taking every precaution to avoid such conflicts.
Additionally, building allies among adversaries and other key players in a delinquency proceeding while simultaneously maintaining complete loyalty to the youth client is a challenging albeit important balance to strike. As such, it is important for defenders to ensure that the client understands his or her relationship with other parties and the purpose of any negotiations with those parties. NJDC's briefing paper on Juvenile Defense Attorneys and Family Engagement has tips for how families and defenders can better work together throughout all aspects of a child's case.
For more on family and third party engagement… Search Our Database