Educational Issues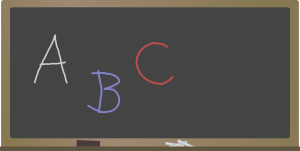 School and educational issues play a major role in the representation of any juvenile. Whether the child is being prosecuted for something that occurred at school, the child is required to go to school as a condition of court-involvement, or simply a better education plan is necessary to achieve any disposition in the case, juvenile defenders need to have a thorough working knowledge of the local education system. Additionally, defenders should have a working understanding of the basic principles of law that affect youth and their education, such as the Individuals with Disabilities Education Act (IDEA). The IDEA provides students with disabilities the right to receive a Free and Appropriate Public Education (FAPE), the right to an Individualized Education Program (IEP) outlining appropriate services for addressing learning or behavioral disabilities, the right to education in the least restrictive environment, and special procedural protections for disabled students and their parents/guardians.
Problems within the school can also exacerbate or complicate whatever behaviors allegedly brought the child into contact with the juvenile court system. Defenders may need to take an active role in advocating for better services at school to ensure the child succeeds in the delinquency case before the court. While defenders are not expected to become experts in education law, they should work to identify and develop professional contacts with special education advocates who can consult with defenders on their cases, as well as help defenders understand the strategies and advocacy techniques that may be required to secure important due process and other constitutional rights of a disabled client with special education needs at all phases of delinquency proceedings.
Key Resource
The Federal Government has issued a packet of information – including guiding principles for juvenile facilities and letters explaining a child's rights under the IDEA – that defender can use in their advocacy.
For more on educational issues… Search Our Database