Child & Adolescent Development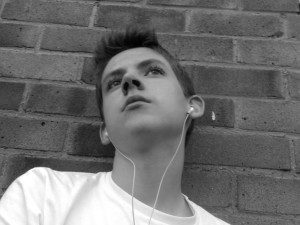 Kids are different than adults. Despite this obvious truth, many people in the juvenile justice system treat children as if they were small adults. Any juvenile defender who works with youth must learn to interact and communicate with their clients at a level that is appropriate for the client's stage of development. This requires juvenile defenders to be knowledgeable of the science and research regarding child and adolescent development, and to  integrate it strategically in their daily practice.
Juvenile defenders also need to be able to recognize, consider, and address how disabilities, trauma, and immaturity affect youth's behaviors, decision making, relationships, and perceptions of safety. A strong, working knowledge of child and adolescent development can inform all stages of advocacy in the delinquency court setting, from the initial client interview to arguing for appropriate disposition alternatives. Developmental concerns affect everything from culpability to mitigation and the appropriateness of proposed services.
The National Juvenile Defender Center (NJDC) provides training for juvenile defenders on adolescent development through its Juvenile Training Immersion Program (JTIP). NJDC was also involved in the development of the MacArthur Foundation's Towards a Developmentally Appropriate Practice: A Juvenile Court Training Curriculum, which is aimed at all juvenile justice stakeholders and consists of modules on adolescent development; screening, assessing, and evaluating youth; special education and disability rights; legal questions about youth's capacities; and communication with youth.
The National Academy of Sciences released a report in 2013 that reviews recent advances in behavioral and neuroscience research and draw out the implications of this knowledge for juvenile justice reform, and that assesses reform activities occurring in the United States through a developmental lens.
NJDC's database also contains a selection of key scientific studies on child and adolescent development, cognitive and psychosocial capacities, and how these relate to the juvenile justice system.
For more on child & adolescent development…
Search Our Database