Advocacy Highlight: Kim Tandy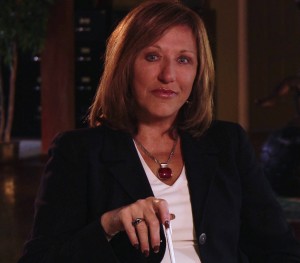 Few lawyers have reshaped legal systems for children in the way that Kim Tandy has. Colleagues have described Kim as "the ultimate civil rights attorney who has led groundbreaking civil rights litigation in the 6th Circuit." Because of Kim's leadership, tenacity, and masterful legal strategies, in the last decade, Ohio closed five of eight secure facilities and reduced the population of youth in correctional facilities from 2000 to 450. Solitary confinement has been virtually eliminated and evidence-based programs serving children in their communities are widely available. Youth charged with offenses receive lawyers, assessments, and needed mental and physical health care. Youth are less likely to be detained unnecessarily or without legal representation, and once committed to a correctional facility, there is more fair and just system of determining their release date.  And "Stop Solitary for Ohio's Youth" is challenging the practice statewide.
Kim's life as an agent of change started when she was a 19-year-old social worker on the night shift in Cincinnati, where she witnessed her clients in a runaway shelter being failed by every system created to protect children. Those teens inspired Kim to attend law school. She believed that legal advocacy would lead to better ways to protect and serve children, and she has spent her career trying to fix the systemic failures that brought teens to the shelter.
Kim has been involved with the three federal class action cases (S.H. v. Reed, J.P. v Taft, and J.J. v. Taft)challenging the treatment of youth in confinement, as well as ensuring access to counsel and a fair and rationale system for release. For Kim, a conditions of confinement case is not just about reducing overcrowding and preventing violence in facilities, it's about child well-being and families and the role of the community in meeting children's needs. She says one of the most important elements of the consent orders in each case is that they include a list of guiding principles describing the goals of the reforms. Some of these guiding principles include the belief that a juvenile justice system should:
Provide a safe and humane environment;
Develop youth-focused responses, taking into account the individual, familial, social, educational, developmental, and psychological needs of each youth served;
Create a comprehensive continuum of care in a regionalized service delivery system;
Treat all youth equitably and reduce racial disparity; and
Engage families.
In addition to taking the lead on complex litigation that affects generations of youth to come, Kim teaches, writes, coordinates the work of the Central Juvenile Defender Center (CJDC), and leads the Children's Law Center, Inc. (CLC), which she founded during her final year of law school in 1989.
The CLC, located in Covington, Kentucky, protects the rights of Kentucky's children through legal representation, research, policy development and the training of attorneys and other professionals. The CLC, staffed by eight attorneys, about a dozen law students, a youth re-entry advocate, and others, handles 400-500 cases a year addressing issues such as discipline in schools, high-conflict custody matters, a youth's right to counsel, police interrogations, racial disparity, re-entry issues, and children's special education needs. Its lawyers not only provide individual advocacy, but also work systemically through impact litigation, policy reforms, communications work, and training and education.
Kim also serves as the coordinator for the Central Juvenile Defender Center (CJDC), NJDC's regional support center for juvenile defenders in Ohio, Kentucky, Indiana, Tennessee, Missouri, Arkansas and Kansas. She lectures and consults on juvenile justice and education issues across the country, and has authored numerous reports and journal articles.
Kim strongly believes that "it is part of our responsibility to train and mentor the next generation of people who are doing this work." That's why students have always been an important part of the CLC's work and Kim says it is exciting to see that many of her former students are now in key positions to help children. "It is really great to have a network of them," she says.
Kim's commitment to mentoring the next generation of juvenile lawyers has also included serving as an adjunct faculty member at Salmon P. Chase College of Law and creating a new partnership between CLC and Chase Children's Law Center Clinic, housed at CLC. Chase professor Amy Halbrook currently directs the clinic in which students represent CLC clients.
Despite Kim's modesty about her accomplishments and her insistence on broadly sharing credit with her colleagues, several state and national organizations have publicly recognized her role in improving the lives of children. In 2003, the ABA selected Kim to receive its most prestigious juvenile justice award, the Livingston Hall award. Other honors bestowed upon her include the Lincoln Award from Northern Kentucky University, the Chase Alumni Association Exceptional Service Award, Outstanding Lawyer of the Year, Outstanding Service Award, and more.
When Kim talks about her early years as a lawyer, two things stand out. One is her respect for her clients and what they taught her. She says, "I was a social worker before I was a lawyer. I learned so much about young people and the failure of systems." The second is the need for strong advocates to blaze a new trail for the young people and for the legal field. She says, "I learned [from the kids] about the need for people to really advocate for them. There weren't many pioneers in the legal field back then for kids." Those who have worked with Kim agree that she became a pioneer who transformed the legal field for children.
A true champion for change, Kim continues to blaze trails across the country. She is one of many great leaders that make the juvenile defense community strong. Read about other juvenile defense trailblazersthat NJDC has highlighted.