Board of Directors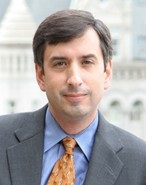 Philip "Phil" Inglima is a partner in Crowell & Moring's White Collar & Regulatory Enforcement Group. He has litigated a broad range of criminal and civil matters in trial and appellate courts, with an emphasis on criminal frauds and parallel civil and regulatory enforcement proceedings. 
Phil frequently conducts internal investigations for corporations, with recent efforts focusing on the Foreign Corrupt Practices Act, the Federal False Claims Act, and alleged procurement fraud, bribery, false statements, and environmental crimes. He counsels companies in the development and implementation of compliance programs, and guides clients through regulatory reporting and disclosure processes and congressional investigations. In high-stakes, high-profile matters, he has achieved outstanding results for a wide variety of corporate and individual clients over the past 25 years. 
Phil's background includes two years as a senior member of the Independent Counsel team appointed In re: Bruce Babbitt, and a clerkship for U.S. District Judge June L. Green. An alumnus of Georgetown University's College and Law Center, Phil remains active in the University community, and has served as an adjunct professor at Georgetown Law.
Emmy, Promax, and Gabby Award Winning Poet Hank Stewart, carries multiple titles: Philanthropist, Community Leader, Humanitarian, Author, and Activist. 
This Jacksonville, Florida native has come a long way of words since 1991. He is the founder of The Stewart Foundation, Love Jones Sundays, Five Men on a Stool, Hank's Muse and the "IT" factor. He has authored seven books and produced DVDs. 
Hank has performed for First Lady, Michelle Obama, Former Vice-President, Al Gore, Rev. Jesse L. Jackson, Sr., Atlanta Former Mayor, Shirley Franklin, Harry Belafonte, Xernona Clayton, Dr. Joseph E. Lowery, Ambassador Andrew Young, and the late Rev. Hosea Williams, Ruby Dee and Johnny Cochran. Just to name a few.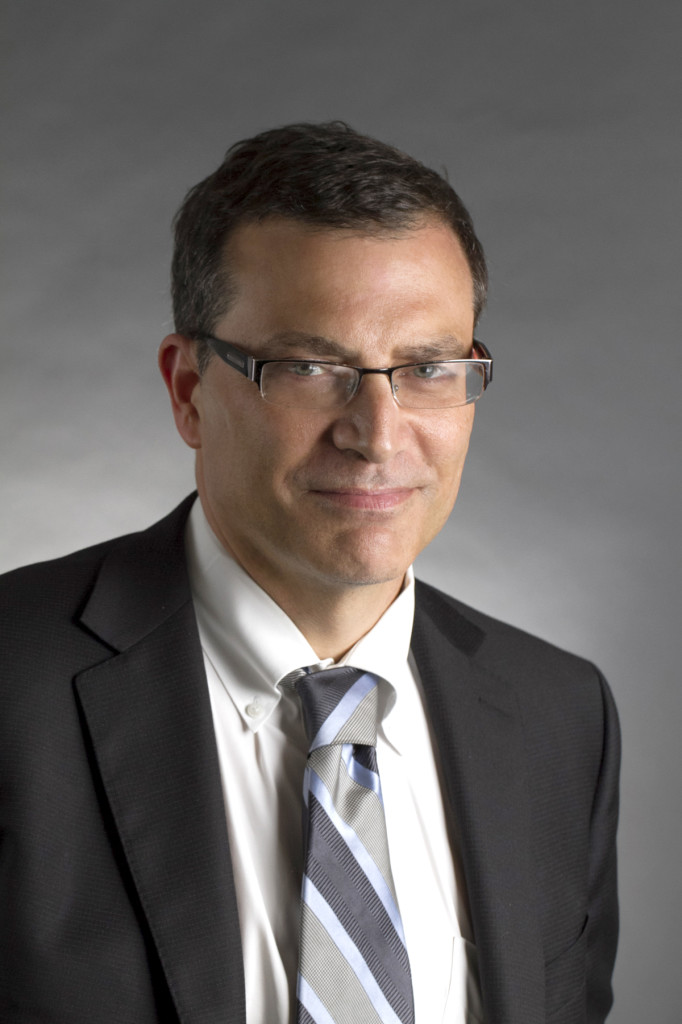 Kenneth Schmetterer

Co-Treasurer
Kenneth "Ken" Schmetterer is a partner in DLA Piper's Litigation group with has extensive experience before administrative bodies, including the Financial Industry Regulatory Authority and the American Arbitration Association. His commercial litigation experience includes the prosecution and defense of an array of fraud, breach of contract, insurance coverage, negligence, negligent misrepresentation and tortious interference claims, among others, on behalf of a wide spectrum of businesses cutting across many industries.
Ken has extensive experience in shareholder and director disputes, securities broker-dealer raiding cases, investor disputes against broker-dealers, insurance coverage claims, trade secret misappropriation claims, securities fraud and other claims brought under federal securities acts and consumer class action disputes
Ken is extensively involved in pro bono work and serves as pro bono counsel, director and a volunteer for UMOJA Student Development Corporation. He joined the NJDC Board of Directors in 2013.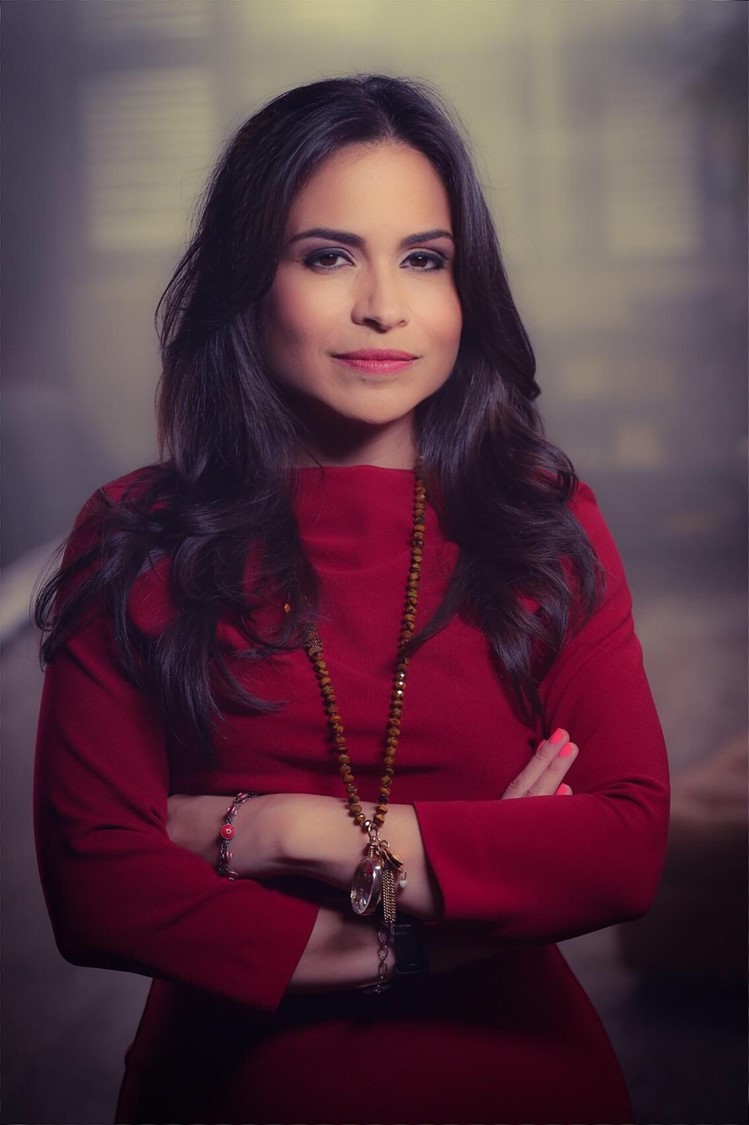 Mariela Romero

Co-Treasurer
Mariela Romero is Univision Communications Regional Community Empowerment Director and implements the corporate responsibility platforms of the company under the "Contigo" property. She also develops content for special programs and is the anchor, writer and producer of news magazine Conexión Fin de Semana. Romero has interviewed former President and Nobel Peace Prize Laureate Jimmy Carter, Civil Rights leader and Presidential Medal of Freedom Award, Reverend C.T. Vivian, American labor leader Dolores Huerta and Dr. Bernice King among other distinguished public figures. Prior to joining Univision she worked for CNN en español radio and Georgia Public Broadcasting.
Romero is an Emeritus board member of the Community Foundation of Northeast Georgia, and serves on the boards of the Hispanic Organization Promoting Education, The American Heart Association – Metro Atlanta, The Boys Scouts of America – Metro Atlanta, The New Media Education Foundation of Georgia, Corners Outreach and was the first Latina to serve as President of the League of Women Voters of Gwinnett County. Romero holds a degree in Journalism from Universidad Católica Argentina as well as a degree in Social Communications from Universidad de Belgrano. She also studied TV Broadcasting and Production at Buenos Aires "Centro de Estudios de la Comunicación". She is a native of Caracas, Venezuela and a proud mother to 19 year old son Mateo.
As world-renowned playwright, poet and intellectual Bertolt Brecht wrote: "Injustice is human, but more humane, the struggle against injustice!" This phrase is a guiding principle in my life, and it is also why I feel so honored to support as board member, the work of The National Juvenile Defender Center.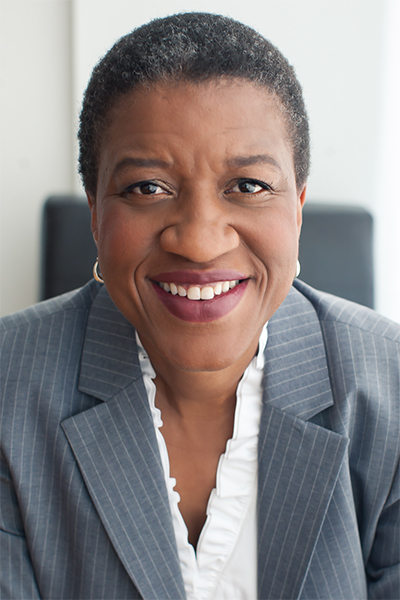 Dr. Antoinette Kavanaugh

Secretary
Antoinette Kavanaugh, Ph.D., ABPP is Board Certified in Forensic Psychology, is the former Clinical Director of the Juvenile Justice Division — Cook County Juvenile Court Clinic, served as a clinical professor at Northwestern University's School of Law for ten years, is a Lecturer at the Feinberg School of Medicine, Northwestern University, Chicago, IL,  is an alumnus of the American Psychological Association's Leadership Institute for Women in Psychology and a Fellow for APA's Division 42, Psychologists in Independent Practice. She has authored several peer-reviewed articles and routinely educates lawyers and psychologists on issues related to adolescent development and obtaining and conducting forensic evaluations. In private practice since 1999, she evaluates juveniles and adults for civil cases, criminal state and federal court cases, has been retained in multiple Miller v. Alabama cases and testifies regularly in state and federal courts. Dr. Kavanaugh and Dr. Thomas Grisso recently wrote Sentencing Juveniles in Adult Court which will be published by Oxford University Press. The book, written for mental health clinicians conducting de facto life or Miller sentencing evaluations, details a developmentally sensitive approach to these unique evaluations. 
I joined the NJDC Board because of  NJDC's devotion to educating those in the legal system about how youth and adults are fundamentally different. 
Jarrett launched the Law Offices of Jarrett Adams, PLLC  2017, a firm specializing in criminal defense and civil rights matters.  Prior to starting his firm, Jarrett was a Post-Conviction Litigation Fellow with the Innocence Project.
At the age of 17, Jarrett was sentenced to a 28-year prison term for sexual assault. After state post-conviction proceedings were exhausted, the Wisconsin Innocence Project filed a federal habeas petition on his behalf. The petition was denied by the district court, but that decision was overturned in 2006 by a unanimous Seventh Circuit panel. The state dismissed all charges against him and he was released in February 2007.
Jarrett obtained an associate's degree in 2010, a bachelor's degree in 2012, and his law degree from Loyola Law School in Chicago in 2015. Upon graduation from law school, he clerked for the same Seventh Circuit that overturned his conviction. He presently practices law throughout the country and resides in New York.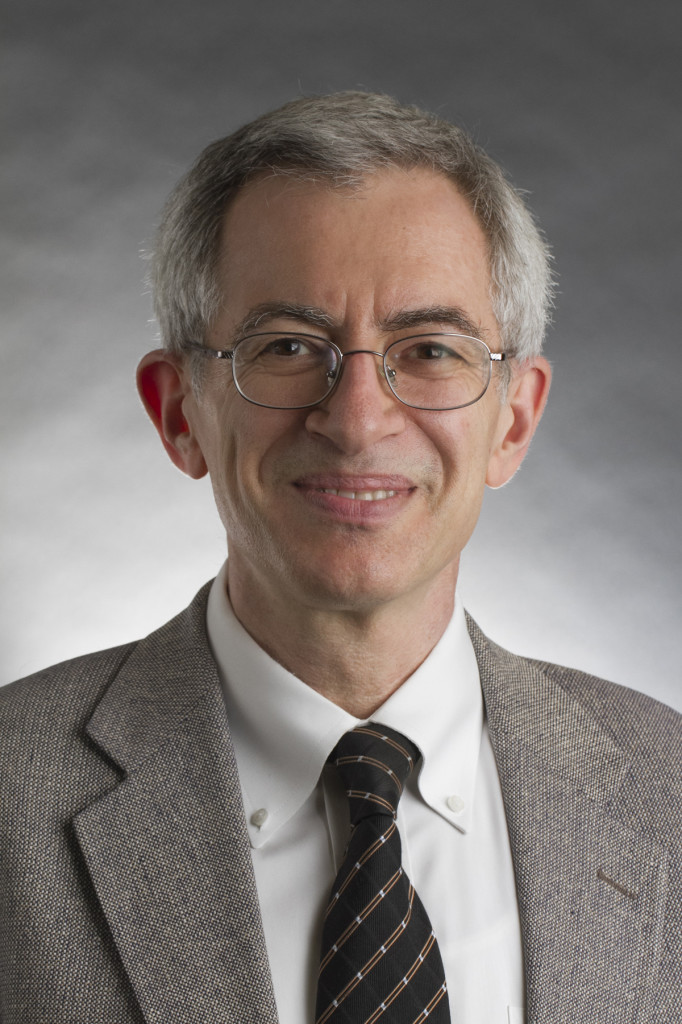 Randy Hertz is the Vice Dean of the NYU School of Law and the director of the law school's clinical program. He has been at the law school since 1985, and regularly teaches the Juvenile Defender Clinic and a simulation course entitled Criminal Litigation. 
Randy writes in the areas of criminal and juvenile justice and is the co-author, with Professor James Liebman of Columbia Law School, of a two-volume treatise entitled "Federal Habeas Corpus Law and Practice," and also the co-author, with Professors Anthony G. Amsterdam and Martin Guggenheim of NYU Law School, of a two-volume manual entitled "Trial Manual for Defense Attorneys in Juvenile Court." 
Randy is also an editor-in-chief of the Clinical Law Review. Randy joined the NJDC Board of Directors in January of 2012.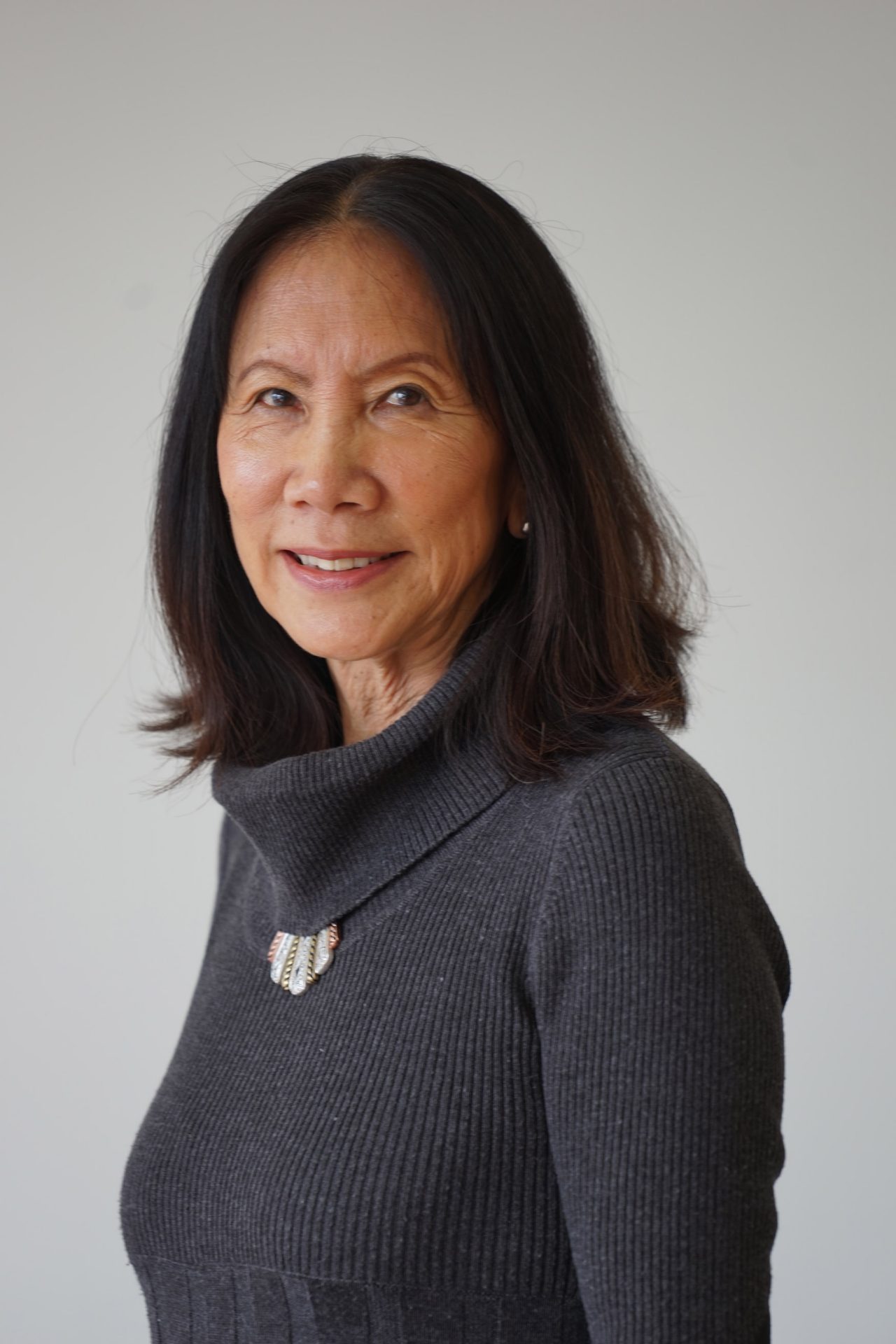 Ms. Lee has been a Deputy Public Defender in San Francisco and has been practicing in the Juvenile Court since 1981.  She is the managing attorney of the Juvenile Unit.  For the past 20 years she served as the President of the Pacific Juvenile Defender Center, a nonprofit established to preserve the integrity of the juvenile justice system by ensuring that each child in California receive a vigorous defense that affords all the statutory and constitutional protections guaranteed by state and federal law.  She is on the Family and Juvenile Law Advisory Committee of the Judicial Council, Center for Families Children and the Courts.  She was a core member of the John D. and Catherine T. MacArthur Research Network on Adolescent Development and Juvenile Justice.  She is a member of San Francisco Mayor London Breed's Blue Ribbon Task Force to reform the San Francisco juvenile justice system and she is the Chairperson for the San Francisco Board of Supervisors Working Committee to Close Juvenile hall.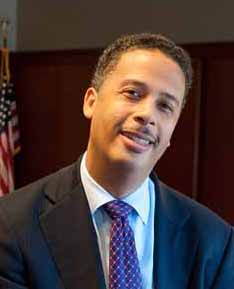 Michael Pinard is the Francis & Harriet Iglehart Professor of Law, and the Co-Director of the Clinical Law Program at the University of Maryland Francis King Carey School of Law. He currently teaches the Youth, Education, and Justice Clinic, Criminal Procedure II, and the Policing, Communities and Law seminar. He has published several law review articles and op-eds on the criminal process, criminal defense lawyering, race and criminal justice, and the interconnections between the reentry of individuals with criminal records and the collateral consequences of criminal convictions. He is co-editor-in-chief of the Clinical Law Review and served on the Clinical Skills Committee of the ABA's Section on Legal Education and Admissions to the Bar.
Pinard currently serves on the Leadership Council of the Public Justice Center (Baltimore) and on Maryland's Access to Justice Commission. He has served as a board member of the Public Justice Center, an advisory committee member of the Maryland Reentry Partnership, and an advisory committee member of the Prisoner Reentry Institute at John Jay College of Criminal Justice
Pinard received his juris doctor from the New York University School of Law. He was a staff attorney with the Neighborhood Defender Service of Harlem and the Office of the Appellate Defender in New York City. From 1998 to 2000, he was a Robert M. Cover Clinical Teaching Fellow at Yale Law School. Prior to coming to Maryland in 2002, he was an Assistant Professor at St. John's University Law School and a Visiting Associate Professor at Washington University School of Law in St. Louis. 
I joined the Board because of NJDC's mission to support the urgent work of youth defenders throughout the United States as well at its unrelenting commitment to hold the systems in which too many of our children find themselves accountable.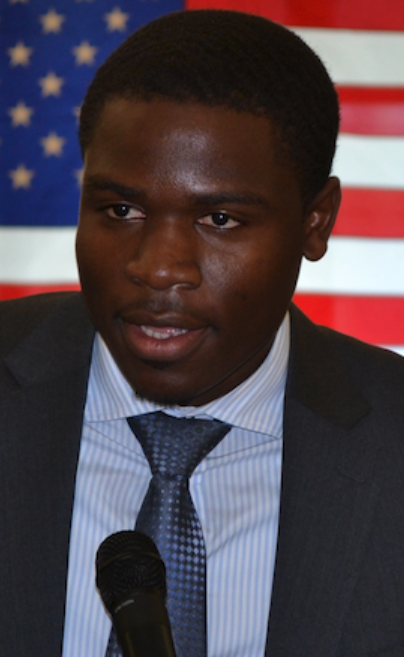 Jim St. Germain is the co-founder of Preparing Leaders of Tomorrow, Inc. (PLOT), a nonprofit mentoring organization that provides mentors to justice involved and at-risk youth. Working with young people is Jim's passion, as he has overcome many obstacles in his own life. 
Early in his career, Jim worked as a Youth Care Counselor at a juvenile detention facility in New York City, where he was once a resident. Additionally, he worked as an Advocate for young people living with mental disabilities at the Mental Health Association. Jim served on the Youth Advisory Council of New York State's Division of Criminal Justice Services from 2008-2009 and is also a member of Vera's Institute of justice juvenile board. 
Jim is currently pursuing a Masters in Public and Nonprofit Management and Policy from New York University. Jim's passion for public service comes from his life experiences and personal responsibility to society.