2020 Juvenile Defender Leadership Summit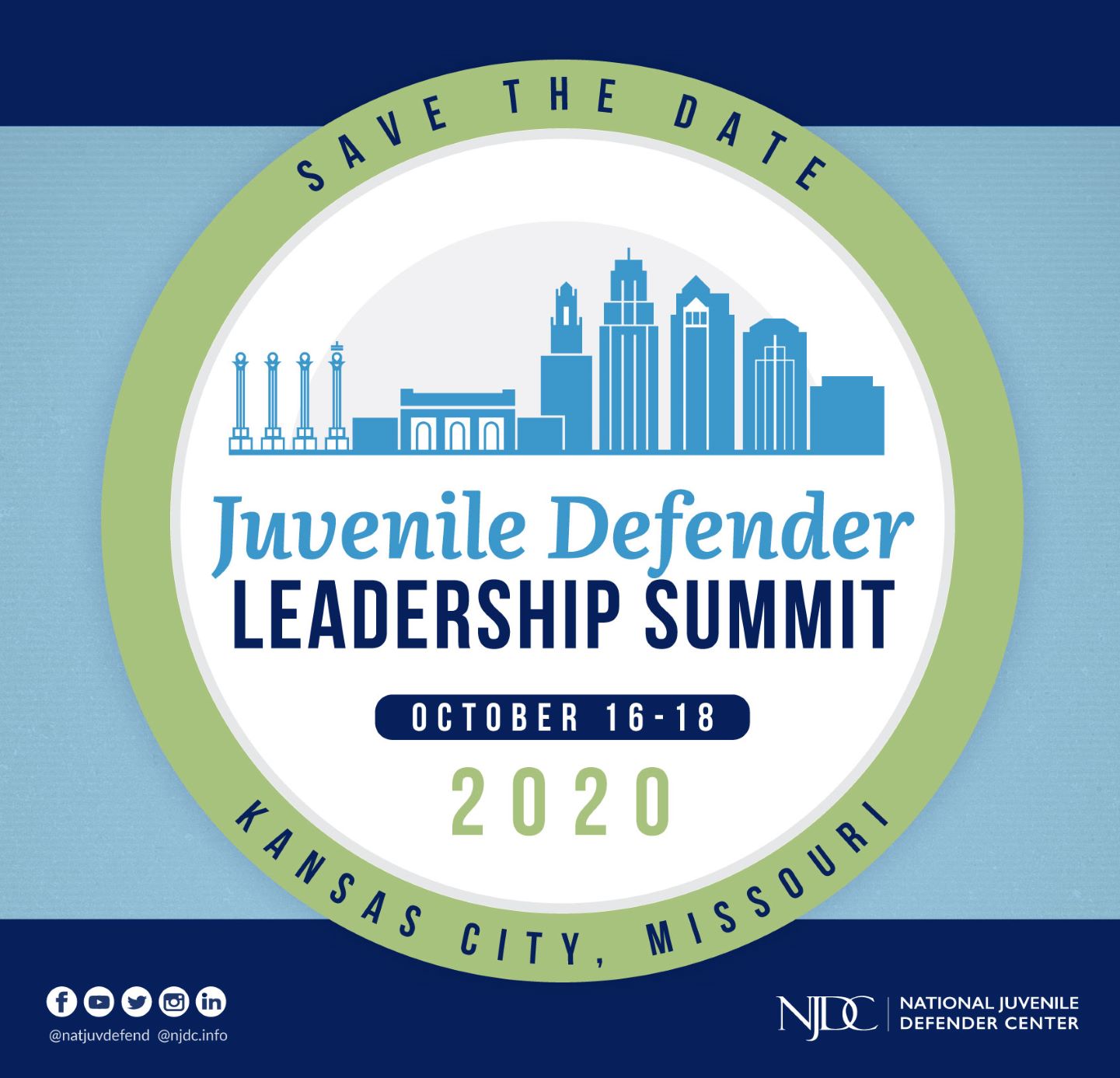 Despite the challenges and disruptions everyone is facing this year, NJDC is thrilled to be continuing plans for our 2020 Juvenile Defender Leadership Summit. Because bringing together this wonderful national community of juvenile defenders is so important to our collective work and psyche, we are proceeding with our annual request for workshop proposals for this year's Summit. Invitations have not yet gone out and registration is not yet open, but this year's program is scheduled for October 16-18, 2020, in Kansas City, Missouri.
Whether we will be able to hold an in-person event is still unclear, but we are eager to receive your workshop proposals and have now included a space on the form to indicate whether you are proposing this workshop: in-person; virtual; or either way.
As in years past, we look to our community of juvenile defense attorneys and juvenile policy advocates to help us build a vibrant and thought-provoking agenda that answers to the community's needs. Attached, please find the Request for Proposals for workshops.  All workshop proposals are due on June 8, 2020. We are accepting proposals for both in-person and virtual workshops, so please indicate which you are willing to do when submitting a proposal.
To submit a workshop proposal, please use the fillable PDF form and submit it to summit@njdc.info no later than June 8, 2020.