Northern Mariana Islands
Juvenile Indigent Defense Delivery System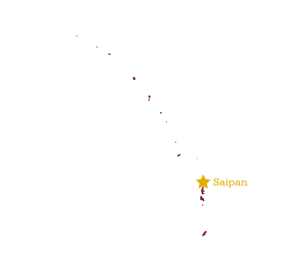 The Northern Mariana Islands provide counsel to indigent youth through the Office of the Public Defender of the Northern Mariana Islands. The public defender office has assigned specific juvenile defenders to handle 100% of juvenile cases referred to them by the court.
The Northern Mariana Islands have no statutorily required or recommended training requirements or standards for attorneys representing youth in delinquency proceedings.
Court Rules
In addition to statutes and case law, juvenile court proceedings are governed by court rules. These are often promulgated at the state level, but may also be passed at the local court level instead of or in addition to statewide rules. The Northern Mariana Islands' juvenile court rules are called the Rules of Juvenile Delinquency Procedure.
Right to Counsel
Beyond the right to counsel in juvenile court guaranteed by the Due Process Clause of the United States Constitution and In re Gault, 387 U.S. 1 (1967), states often have state constitution or statutory provisions further expanding upon on or delineating that right.
In the Northern Mariana Islands, youth in juvenile court have the right to counsel in juvenile proceedings. "The child shall have the same right to representation by counsel that he would have in a criminal case and he shall be advised of that right by the court if he appears without counsel." N.M.I. R. Juv. Del. P. 5. As early as possible in the proceedings, and always before a hearing on the merits of the petition, the juvenile is to be told of his or her right to counsel. 6 N. Mar. I. Code § 5135. The court appoints counsel when the juvenile appears to be indigent and the juvenile or his parents appear to desire counsel, it is appointed. 6 N. Mar. I. Code § 5135.
Determination of Indigence
Northern Mariana Islands has no presumption of indigence in juvenile court proceedings. An indigent person is one who, at the time need is determined, does not have sufficient assets, credit, or other means to provide for payment of an attorney and all other necessary expenses of representation without depriving the person or his dependents of food, shelter or clothing, and who has not disposed of any assets with the intent of establishing eligibility for indigent representation. 1 N. Mar. I. Code § 2204.  Regulations on eligibility for a public defender in juvenile cases indicate that the income of both parents will be considered when determining a child's eligibility for free legal counsel.
A defendant shall be presumptively eligible if income is equal to or below 125% of the U.S. Health and Human Services Poverty Guidelines for Hawaii but the court may consider other factors, such as real or personal property owned, the age of dependents, outstanding debts or lifestyle. N.M.I. Sup. Ct. R. 80 (d)(1)(2).
The judge before whom the youth appears has sole discretion to determine eligibility for a court-appointed attorney. 1 N. Mar. I. Code § 2204. If a child is denied representation by the public defender based on finances, the child and family must submit a written statement detailing all vital information to the presiding judge who upon receipt of the statement must issue an opinion explaining the reason for the denial. If the judge denies representation again, then the case may be appealed to the Presiding Judge of the Superior Court of the Commonwealth of the Northern Mariana Islands. See Regulations on Eligibility.
Waiver of Counsel
The Northern Mariana Islands do not have a specific juvenile statute, rule, or case law addressing a juvenile's waiver of counsel. However, the Juvenile Delinquency Procedure Rules references the process of hearings "[a]fter the child has either obtained counsel or clearly indicated that he desires to proceed without counsel and the court deems it fair to so proceed." Thus, fairness to proceed appears to be the standard for allowing waiver. N.M.I. R. Juv. Del. P. 6.
Detention Provisions
When and how the court may decide to detain a child or otherwise place restrictions on the child's freedom is defined by statute and court rules. In the Northern Mariana Islands, a detention hearing must occur within 24 hours of the child being detained, excluding non-judicial days. 6 N. Mar. I. Code § 5141(d). Provisions for the detention of juveniles are found in 6 N. Mar. I. Code §§ 5141, 5142, and 5143.
NJDC's Detention Page provides more information about detaining youth.
Post-Disposition Advocacy
The legal needs of children in the delinquency system rarely end at disposition, and states vary in the way they provide a right to representation on these post-disposition issues. The Northern Mariana Islands statutes list no post-disposition proceedings at which youth have a right to counsel.
NJDC's Post-Disposition Page has more information on this topic from a national perspective.
Ages of Juvenile Court Jurisdiction
The age of a child who comes within the jurisdiction of the state's juvenile courts is defined by state law. In the Northern Mariana Islands:
No statute specifies the youngest age at which a juvenile can be adjudicated delinquent;
Juvenile court has jurisdiction over offenses alleged to have been committed prior to a child's 18th birthday, 6 N. Mar. I. Code §§ 5101, 5121;
Juvenile court can retain jurisdiction over youth until age 21, but if the juvenile already under the juvenile court's jurisdiction is convicted of a felony, that conviction will terminate the juvenile court's jurisdiction, 6 N. Mar. I. Code § 5123.
Youth in Adult Court
Despite the existence of juvenile courts, many youth are still tried as adults. The Northern Mariana Islands have two ways that juveniles can be prosecuted as adults:
Discretionary Waiver: Where a "juvenile is alleged to have committed any of the crimes enumerated in [6 N. Mar. I. Code § 5131]"; or (2) A juvenile 16 or older is alleged to have committed a felony, the court may hold a hearing for transfer on the motion of any party. 6 N. Mar. I. Code § 5124(a).
Statutory Exclusion: Juveniles 16 and 17 alleged to have committed violent, statutorily-delineated offenses, result in adult proceedings. 6 N. Mar. I. Code § 5131.
Once a child is tried as an adult, if the judge finds that adult sentencing measures would be inappropriate, the judge may sentence the juvenile in accordance with juvenile disposition options. 6 N. Mar. I. Code § 5131(d).
Assessments
NJDC conducts statewide assessments of access to counsel and the quality of juvenile defense representation in delinquency proceedings around the country. These assessments provide a state with baseline information about the nature and efficacy of its juvenile indigent defense structures, highlight the strengths and weaknesses of the indigent juvenile defense system, and provide tailored recommendations that address each state's distinctive characteristics to help decision-makers focus on key trouble spots and highlight best practices. The NJDC State Assessment Page provides more information about state assessments.
NJDC has not yet conducted an assessment of the juvenile indigent defense system in the Northern Mariana Islands. If you would like to collaborate with NJDC to fundraise for, plan, or engage in an assessment in this jurisdiction, please contact us.
Current through June 2016.