NJDC Staff
Mary Ann Scali
Executive Director
Mary Ann has been at NJDC since 2000 and has worked on juvenile indigent defense issues for over 15 years. As executive director, she oversees the delivery of juvenile defense training, facilitates and writes state assessments of juvenile indigent defense services, coordinates and participates in numerous cross-disciplinary reform efforts, and manages a variety of projects with NJDC staff. Prior to working at NJDC, Mary Ann was a social worker and an attorney in the juvenile division of the Office of the Public Defender in Baltimore, Maryland. After completing her undergraduate degree at the College of the Holy Cross, she spent two years teaching at a boys' high school in Pohnpei, Micronesia. Mary Ann also worked for a year at the Jesuit Refugee Service in Rome, Italy, and spent a year teaching Baltimore City boys at the Baraka School in Nanyuki, Kenya. Mary Ann earned her J.D. and M.S.W. from Loyola University Chicago where she was a Civitas ChildLaw Scholar and co-founder of the Public Interest Law Reporter.
---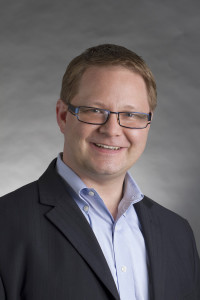 Tim Curry
Legal Director

Tim joined the National Juvenile Defender Center in 2012. In his capacity as NJDC's Legal Director, Tim regularly works with front-line defenders, policymakers, and justice system stakeholders across the country to help support and develop specialized juvenile defense practice that is developmentally-appropriate, draws from national best practices, and provides youth with the highest-quality representation available. Prior to joining NJDC, Tim was the Supervising Attorney at D.C. Law Students in Court and an E. Barrett Prettyman Post-Graduate Fellow at Georgetown University Law Center. In both of those positions, he defended juveniles and adults accused of crimes in Washington, D.C. while also supervising the practice of third-year clinical students and teaching law school seminars on juvenile defense and trial skills. Prior to earning his law degree, Tim worked with various humanitarian relief and refugee organizations in Africa and had a career in journalism. Tim holds an LL.M. in Advocacy from Georgetown University Law Center, a J.D. from American University Washington College of Law, and a B.S. in Broadcast Journalism from Syracuse University.
---
Christina Gilbert
Senior Staff Attorney & Policy Counsel
Christina became Staff Attorney and Policy Counsel at NJDC in 2016 after initially joining the organization in 2012 to direct the Equity Project, a collaborative initiative of the National Juvenile Defender Center, Legal Services for Children, and the National Center for Lesbian Rights, providing training and technical assistance to enhance policies and practices related to sexual orientation, gender identity, and gender expression (SOGIE) and ensure fair, equitable and dignified treatment of lesbian, gay, bisexual and transgender (LGBT) youth in the delinquency courts. In 2015, she also took over managing a national organizing campaign housed at NJDC seeking to amend state laws, court rules, policies and practices that permit the automatic shackling of children in delinquency court. Prior to joining NJDC, Christina worked with a variety of advocacy organizations, educational institutions and state government. In those roles she provided training, technical assistance, policy advocacy, and research on a wide range of issues, such as school discipline cases and education law, restorative justice, implicit bias, and civil and international human rights, among others.  She holds a J.D. from Northeastern University School of Law and a B.A. in Social Thought and Political Economy from the University of Massachusetts Amherst.
---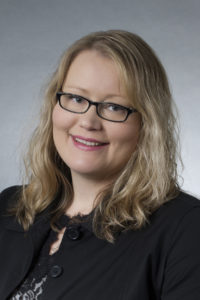 Serena Holthe
Senior Staff Attorney & Pro Bono Counsel 
Serena Holthe joined NJDC in 2015, and currently serves as Special Counsel, Post-Disposition. Her work primarily focuses on outreach, training, and technical assistance to improve the provision and quality of post-disposition and reentry legal representation for juvenile court-involved youth throughout the country. For the previous two years, she led a team of fellows throughout the country to provide direct representation to help young people overcome legal barriers to their employment, education, and housing created by their juvenile court involvement. Prior to joining NJDC, Serena worked at the Center for Children & Youth Justice in Seattle. She managed a civil legal services program for former foster youth to help them surmount legal hurdles to their successful transition into adulthood. Serena also assisted in juvenile justice and child welfare policy reform efforts, including expanding juvenile record sealing laws, broadening extended foster care, and creating governmental supports for youth and young adults who are homeless. Before moving to Seattle, she was as an Assistant Public Defender in Baltimore City for several years. Serena earned her J.D. from The Catholic University of America Columbus School of Law, graduating with magna cum laude honors.
---
Aneesa Khan
2017-2019 Gault Fellow 
Aneesa joined NJDC as the 2017-2019 Gault Fellow in 2017.  During law school, Aneesa focused on indigent defense.  She represented adults in District Court at the Maryland Office of the Public Defender through the University of Baltimore School of Law's Criminal Practice Clinic, as well as in habeas and bail review hearings in Circuit Court through the Pretrial Justice Clinic.  Additionally, she helped represent criminal defendants at the Public Defender Service for the District of Columbia, and capital defendants at the Northern Virginia Capital Defender Office.  Aneesa served as Volunteer Coordinator for the Homeless Persons Representation Project and was the 2016 recipient of their Outstanding Student Volunteer Award.  Aneesa also served as President of the American Constitution Society for Law and Policy and the National Lawyers Guild student chapters, and was the 2017 recipient of the Guild's C.B. King Award.  Prior to law school, Aneesa worked as a paralegal in the Department of Justice's Civil Rights Division where she assisted on police misconduct cases.  Aneesa graduated from American University, and received her J.D. from the University of Baltimore School of Law, where she received a Dean's Citation for Outstanding Service.
---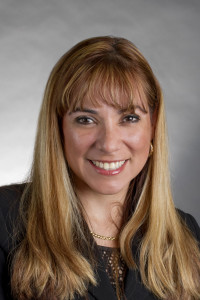 Sonia Slone
Director of Operations
Sonia joined NJDC in 2009. She is responsible for operational and financial management for the organization. Prior to joining NJDC, Sonia worked as a Business Administrator for a dental office and as a Staff Accountant for HBO Latin America. She has also contributed as a Financial Analyst and Human Resources Coordinator in many industries. Sonia received her B.A. in Business Administration and Management from the University of Phoenix and completed her Master's degree in Business Administration with summa cum laude honors.
---
Hillela Simpson
2016 – 2018 Gault Fellow
Hillela joined NJDC as the 2016-2018 Gault Fellow in 2016. During law school, Hillela focused on indigent defense for youth and adults. She represented youth in delinquency proceedings at the Legal Aid Society's Juvenile Rights Practice through New York University School of Law's Juvenile Defender Clinic, for which she received the Ann Petluck Poses Memorial Prize for outstanding clinical work. Additionally, she represented students facing superintendent suspensions from New York City public schools through the Suspension Representation Project, and helped represent criminal defendants at The Bronx Defenders and New York County Defender Services, capital defendants at the Louisiana Capital Assistance Center, and transgender and gender non-conforming clients at the Sylvia Rivera Law Project. Prior to law school, Hillela coordinated educational programming for a public health non-profit, worked on eyewitness identification reform at the Innocence Project, and taught squash to Harlem youth at StreetSquash. Hillela graduated magna cum laude from Mount Holyoke College, and received her J.D. from New York University School of Law, where she served as a Co-Chair of OUTLaw and a Managing Editor of the Review of Law & Social Change.
---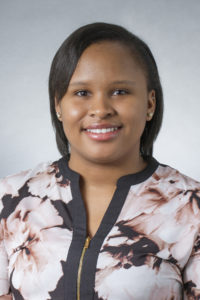 Teayra Turner
Project Associate
Teayra Turner joined the National Juvenile Defender Center in November of 2014. Prior to joining the NJDC, Teayra worked as an Program Coordinator Assistant for Georgetown University's Center for Intercultural Education and Development and spent her time volunteering for community-based organizations serving children and families. At NJDC, Teayra assists in the coordination and logistics related to events, trainings, meetings, and special events; provides administrative support and assistance on a wide-range of juvenile indigent defense projects and initiatives; and updates and manages NJDC's national database. Teayra graduated from The Pennsylvania State University in 2014 with a Bachelor's of Science in Psychology.
---
Patricia Puritz, Justice and Policy Consultant, can be reached at ppuritz@gmail.com, 202-359-5684.T*t